*Disclaimer: results may vary.
I know you've seen the advertisements everywhere... Join this program, it'll change your life! Sign up for that new diet, it's guaranteed to work! Join this new studio for mind-blowing results! So when you heard about the FASTer Way to Fat Loss you couldn't help but wonder how it's different from every other program offering the same thing—real health and better fitness.
But… is it really better? Faster? More complete?
I'll level with you. The FASTer Way to Fat Loss is the best program on the market today, but it's not just the workouts and nutrition that make it better (although you won't find our cutting-edge strategies anywhere else). What it boils down to, strange as it may sound, is the core values we live and promote in the FASTer Way to Fat Loss community.
At the FASTer Way, we firmly believe in equipping and empowering as many people as possible to enjoy their BEST health, be their BEST selves, and truly make the world a BETTER place. We see mothers stepping out of overwhelm, better able to care for themselves and their families. We see grandparents that finally have the energy to enjoy adventures with their grandkids. We see coaches who are helping people achieve the best health of their lives while creating an income that supports their families and helps them create a life of their dreams.
And all of this is built on the foundation of our four core values: Bold Action, Integrity, Excellence, and Generosity. Each one has a very important role in our company, and these values are what truly set us apart from every other program out there!
Sign up below to receive your FREE FASTer Way to Fat Loss® STARTER KIT!
The FASTer Way to Fat Loss is the premier virtual Intermittent Fasting nutrition and fitness program. While Intermittent Fasting isn't new, there are many approaches to practicing "IF." But (and this is a big but), there are only a few strategies for safely incorporating fasting without having a detrimental effect on hormones. Having consulted with naturopathic physicians, dietitians—and having studied nutrition myself—I created a program that doesn't focus solely on food or fitness, but instead marries the two in a way that optimizes thyroid function, works with underlying health issues (instead of just making them worse), and specifically targets holistic health.
The FASTer Way to Fat Loss is an eight-week program, and we encourage clients to participate in the membership to fully implement the lifestyle. During the first round, clients are introduced to Intermittent Fasting, Carb Cycling, and whole food nutrition, and taught how to pair it all with a truly unique workout cycle. Clients are not only taught to eat the right foods at the right time and for the right reasons, but to maximize it through highly effective exercise that give truly amazing results.
It takes eight weeks to really understand and implement the strategies, so we encourage clients to take advantage of the membership to really solidify their new habits and practice what they've learned (and grown to love!). This membership truly turns it into a lifestyle.
What is the membership? Each month we dive into a different health-related topic and invite our FASTer Way mentors (specializing in health/hormones, nutrition, and fitness), guest specialists, and industry leaders to give us insight into their areas of expertise. Our clients absolutely THRIVE in this incredibly supportive community. Not only are these clients reaching their health and wellness goals, preventing disease, and fulfilling their purpose, they are connecting with each other, cheering for wins, supporting through trials, and learning and growing together. It's a true community filled with friendship and value.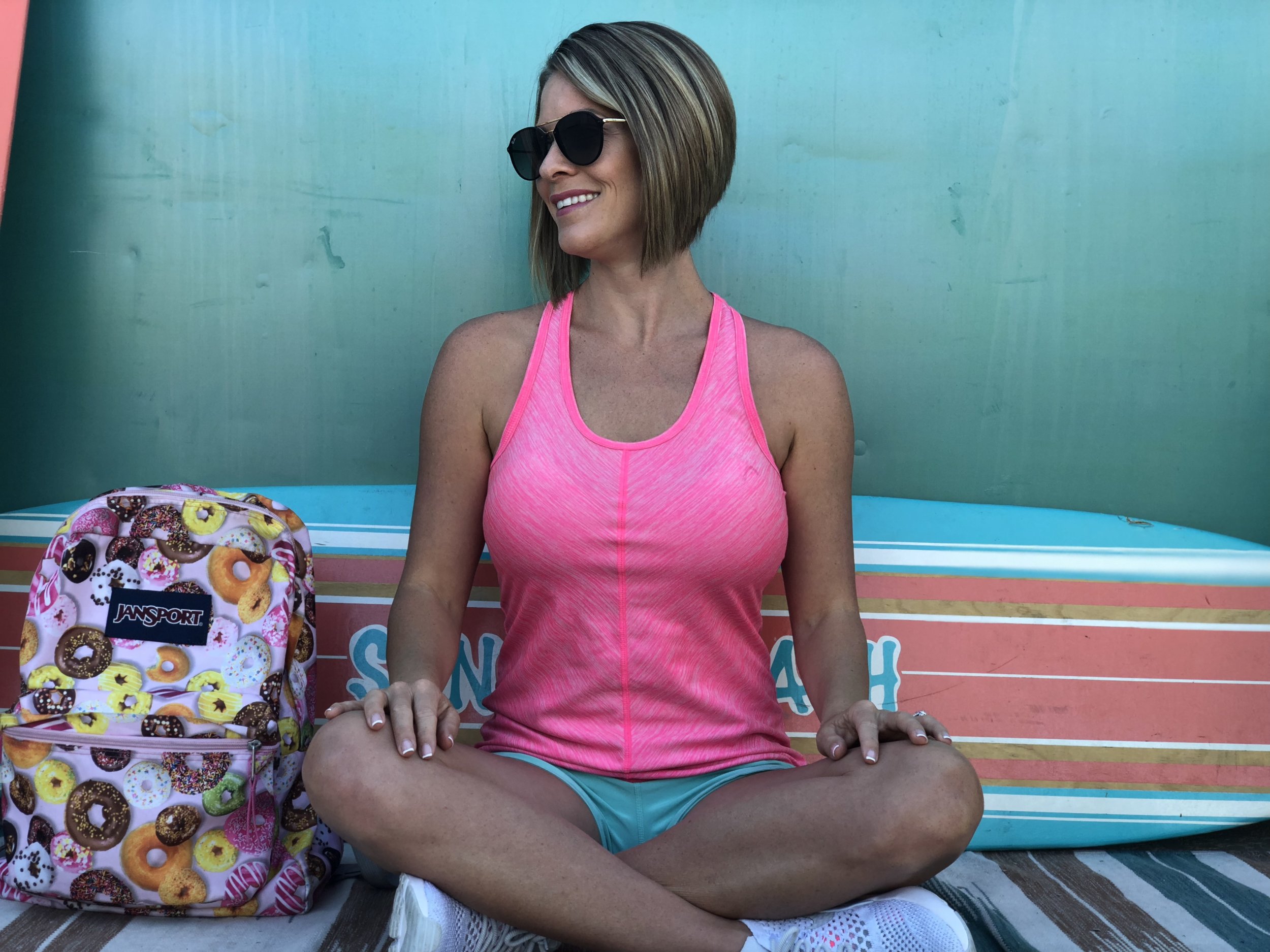 While so many in the health and wellness industry are out to become a household name, our business model is aimed at spreading a wealth of knowledge to communities, churches, families, and friends. Our goal is for the FASTer Way to Fat Loss to be an online community that provides immense value to physical communities. We don't require clients to purchase any additional products to fully participate in the program, and we genuinely want every single person to take this program and create a sustainable lifestyle that will help individuals AND families.
The way we measure success speaks to what we truly value. The FASTer Way teaches clients to ditch the scale because the number on the scale does little more than tell you your relationship with gravity. Instead, we look at what defines true health. How energized do you feel? Are you sleeping 8 hours and feeling rested? How hydrated are you? What are your blood panel results like? Do you know your cortisol number? What's your thyroid function like?
Discovering how much these questions (and their answers) matter helps our clients learn what real health FEELS like. Our clients have discovered how to build fat-burning muscle and optimize their body's systems. In fact, we talk a lot about fat and muscle in the program, but we move past the "weight" conversation. We celebrate non-scale victories, and discover that health is so much more than what we've been taught to believe.
At the FASTer Way to Fat Loss we are passionate about providing the highest level of quality and excellence to each and every one of our clients. My team and our community of certified coaches are highly skilled, passionate about the clients we serve, and committed to providing the best possible experience for everyone who is introduced to our brand.
Because of overwhelming interest in participating in the FASTer Way on a deeper level, we have developed a coaching certification program. This allows fitness and health professionals to spread the FASTer Way to their own clients and communities. The FASTer Way to Fat Loss certification is accredited by two of the largest sports science associations in the United States (NASM and AFAA).
As the program grows, we have begun holding coach recruiting events to simplify the process of explaining the coach opportunity and offering clients a chance to start the interview process. We receive hundreds of applications, but we accept only a limited number. We have a thorough screening process and we strive to make sure that only those who are genuinely passionate about the program and are capable of effectively coaching others are certified as FASTer Way to Fat Loss Coaches.
Here at the FASTer Way, we value loyalty. Once a client joins with a coach, they will stay with that coach for the duration of their program experience. In other words, we do not allow coach swapping. This removes any element of competition within our coach community, and deepens our commitment to providing the best possible experience for each client. Our coaches receive regular trainings and updates, and are given all the tools they need to succeed...which only helps our clients succeed.
We aren't just thinking about our own clients when we look at the bigger picture. We are thinking about the community at large, which is why we track (and cap) the number of coaches in each region. We are aware that a lot of excitement about any program or product can fatigue any audience, so we work to prevent anyone from growing weary of "yet another one of those sales pitches." We truly want our community to be a positive experience for everyone who encounters it, whether they join or not.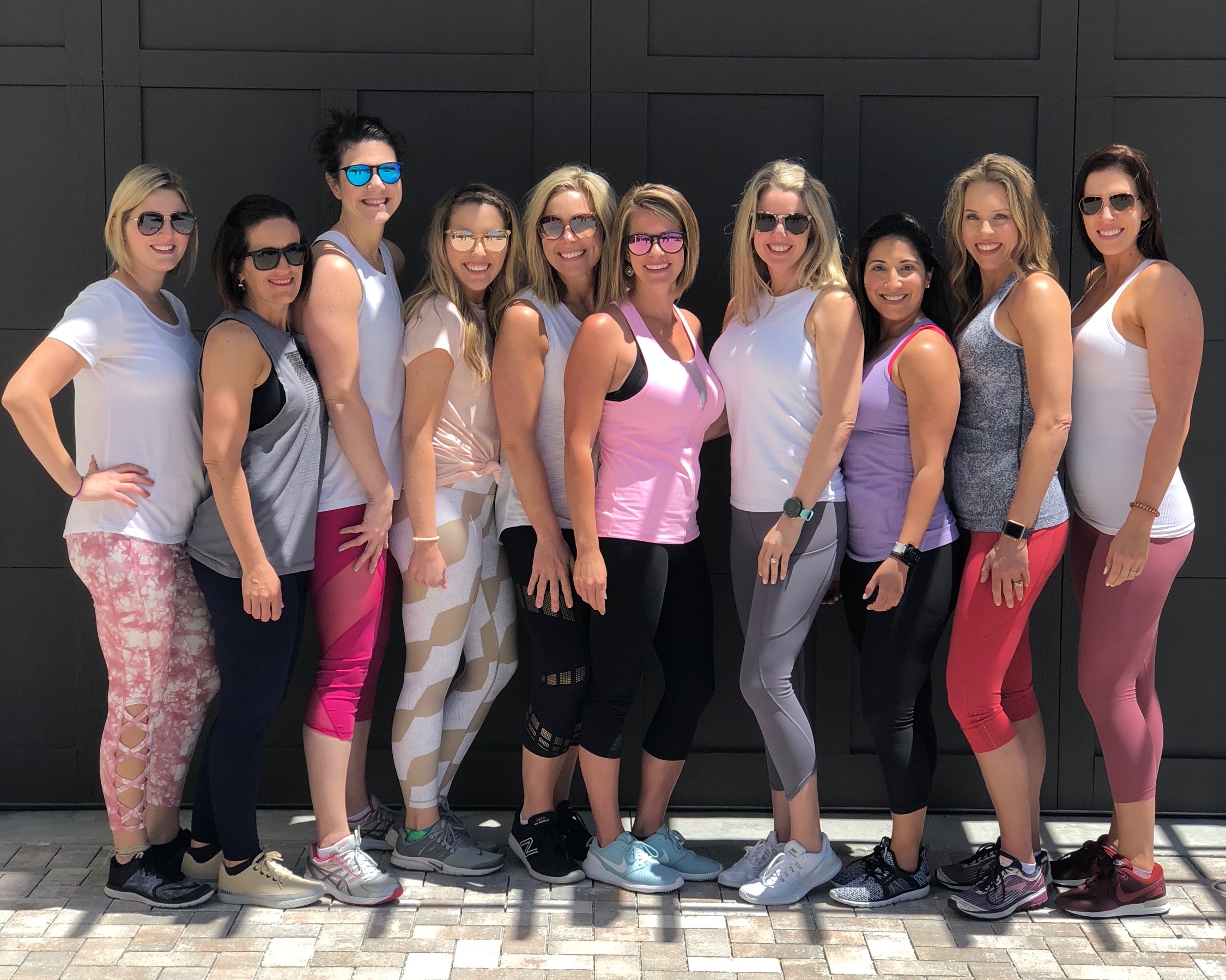 The ultimate goal of the FASTer Way to Fat Loss is not to make clients dependent on the program to maintain results or health. Instead, clients are empowered with strategies to create their own sustainable, healthy lifestyles. Most of them are so passionate about the program that they can't wait to share it with others they think would benefit as well.
Because we are equally passionate about creating win-win-win situations, clients can join our affiliate opportunity. Once they apply to become an affiliate after completing the program, they're given an exclusive link to share with friends and family. Affiliates earn a very generous commission, we are introduced to a new group of clients, and even more people change their health (and their lives!). It's a powerful win for everyone!
We look for wins everywhere, so my team works specifically to support our certified coaches for their best possible success. We offer a coach mentorship package to teach them business and marketing strategies to effectively scale their businesses.
At the FWTFL we live and encourage a culture of giving. Our company recently made a donation to a charitable organization for their exciting new initiative to further support cancer patients. We, as a company and coach community, were touched by this experienced and inspired to continue.
The FASTer Way to Fat Loss is truly unique in our mission, our values, and our passion. We want each and every client to experience incredible health and optimal fitness—without the restrictions, fads, or runaround that are so prevalent. To start your journey to a FASTer Way Lifestyle, and experience the program that is truly like no other, join our next round here: www.fasterwaytofatloss.com.