*Disclaimer: results may vary.
You keep hearing about the FASTer Way to Fat Loss, but you're not really sure what it is. Well, my friend, it's time to clear things up! Check out these FASTer Way to Fat Loss reviews.
The FASTer Way to Fat Loss is the premier online fasting nutrition and fitness program, and it's taking the industry by storm! The FASTer Way is endorsed by doctors, nurses, personal trainers, nutritionists, health advocates, fitness enthusiasts, and people who have tried every diet/challenge/fix/bet/obsession out there. It's not JUST because people are finally meeting their weight loss goals, but also because they are finally learning how to get—and stay—truly healthy.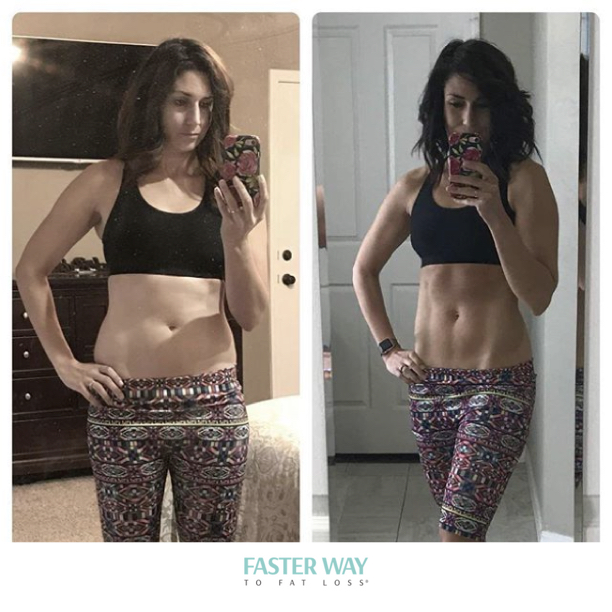 "I have tried just about every program on the market. This is the only program I have ever found that creates a sustainable lifestyle without sacrificing results OR quality of life, for that matter! I have lost 24.5 INCHES and 13 pounds in 19 weeks! If you are debating whether or not it's worth it, without a doubt, the answer is YES!"
So many programs are just a temporary "fix" that might work for a few weeks, but really aren't sustainable—which means any results you get really aren't either. That's where the FASTer Way is different. You'll learn a new way to eat, a new way to exercise, and a new way to live your very best life!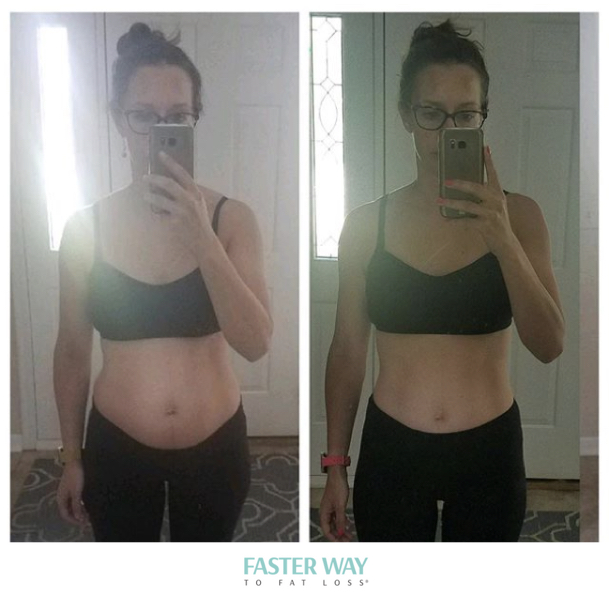 "I was such a skeptic going into the FWTFL! Even though many of my trusted friends had done it with success, I thought the program was asking too much and that I wouldn't be able to stick with it. I was simply afraid to fail! I was so wrong. I loved every aspect of what was asked of me...probably because there was no deprivation. I was actually often eating more food!
Going into it, I was especially afraid of intermittent fasting, but it was way more doable than I thought (previously being a total "breakfast revs up your metabolism" believer). It actually increased my energy and productivity, and combined with carb cycling, took all the guesswork out of how I should properly fuel my body.
I gained so much confidence in myself! And the workouts correlating directly to the daily nutrition provided motivation to do them since I was trying to eat the right foods, and vice versa. I had never been able to stay committed to an at-home strength training plan, but loved this one and looked forward to it...even after starting back to work and juggling the kiddos and activities! I have a 3-month-old who is exclusively breastfed, and my milk never dipped one bit (which was a huge goal of mine, to maintain my supply)! I also lost 15 inches and nearly all of my baby weight, but truly, the non-scale victories are equally rewarding for me!
I've found a new lifestyle that I love, that gives me confidence and faith in all that I can achieve when I put my mind to it!!!"
This is EXACTLY why we wake up in the morning. We want everyone to gain the confidence Melissa did. You CAN get healthy. You CAN lose fat. You CAN feel like you again. The FASTer Way to Fat Loss is helping people everywhere achieve their goals.
But it's not just weight loss goals. Here at the FASTer Way, we are truly humbled to see lives changing in so many incredible ways. Like this FASTer Way to Fat Loss review, Michelle sums up what we hear all. the. time. from women in all kinds of different life situations: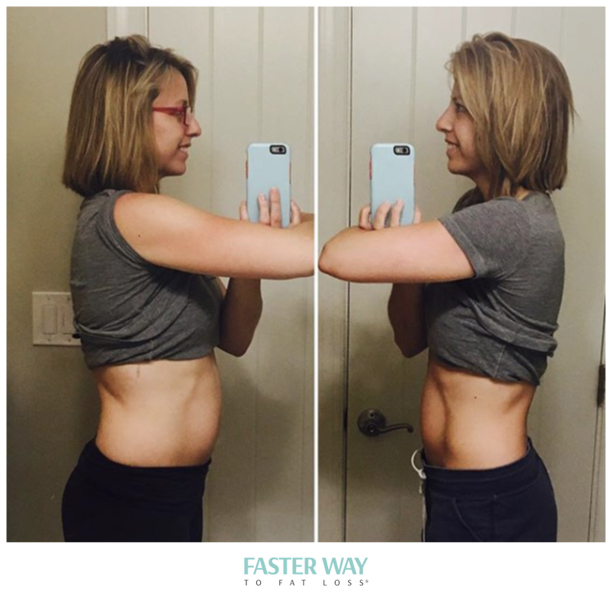 "Managing financial boundaries for my family, working full time, prepping meals for my kids and squeezing in 3 workout classes a week—my life was already FULL. Was I ready to invest $200 and do more food prep? I expected to be overwhelmed.
What I found instead, was a giant sense of empowerment to be an equal priority in my own life.
I didn't even realize the extent to which I had been letting myself come last (and feeling resentful of everyone else for it). Each week has been a new victory—the bloat melting off the first week, skin improving the next, today my HAIR is even better.
The best part is that putting myself first through this has NOT been a burden on my family or anyone else—the thing I was most afraid of. Much the opposite, I'm a happier me with MORE energy, MORE patience, BETTER time management. And having healthier food choices available to me has meant having them more available to my whole family. I'm so excited to use what I am learning to help my entire family be healthier and happier from now on.
I so wish I had done this sooner; I really cannot thank you enough. 🙏🏼💛"
We have seen more than 100,000 client trust the FASTer Way process and literally change their lives.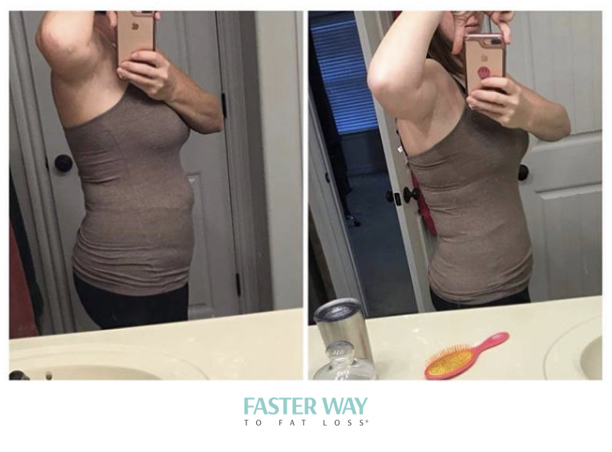 "My biggest win from this program is overcoming the self doubt I had. I talked negatively to myself all the time. That's a constant struggle we women have! I am learning to love my body and all that it's capable of. That's a victory I never had before. Thanks for this amazing program! FWTFL rocks! I feel anyone can follow this program."
If you'd like to experience this kind of success, too, then join us for the next round of the FASTer Way to Fat Loss. Your family, your friends, your coworkers, and YOU deserve the best, healthiest, happiest version of you. And you can get there the FASTer Way. Join the FASTer Way movement, see success, and be featured with your own FASTer Way to Fat Loss review.